Rental Options
Browse Our Chalets
Stone Mountain Chalets Offers 3 Premium Cabin Style Lodges on a quaint 11-Acre Private Estate in Great Valley, NY. The Safety of our guest is our top priority! The property is under surveillance at all times via external cameras to ensure the safety of our guests, and the owners of the property.
Adoring 3 bedroom, 2 bath chalet vacation home with the look and feel of a ski cabin. Accommodates a Group of up to 10 guests…
Sleeps up to 29 Guests Max. The 8 bedroom, 4+ Bath Yoedler Chalet is over 3000 square feet and consists of 3 levels. Each level…
Sleeps up to 20 guests max! The Mardi-Gras Chalet is a 4 bedroom, 4 bath home with 2 full kitchens. The Mardi-Gras Chalet has a…
Have a Larger Group?
Chalet Bundle Deals
To accommodate larger groups we offer two bundle options that include multiple chalets for up to 60 guests!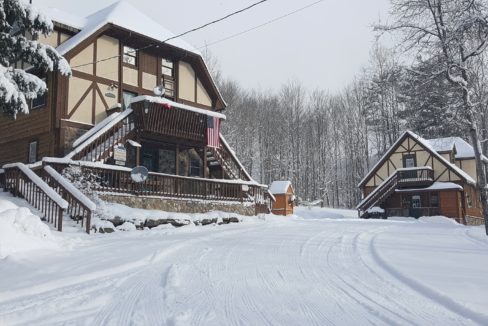 Sleeps up to 49 Guests Max, for Family/ Friend Large Group Reunions, Group Get-Togethers, Group Getaways, Special Occasion Lodging, or Area Ski Group. The 12…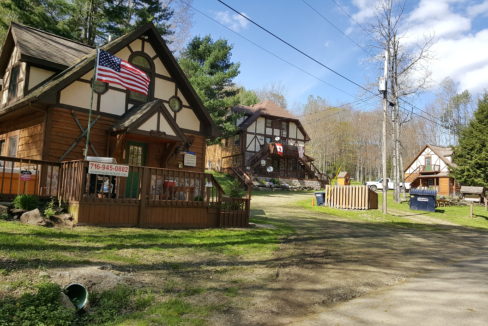 Rent all 3 Chalets! Sleeps 59 Guest Max. For Family/ Friend Large Group Reunions, Group Get-Togethers, Special Occasion Lodging, Team and Group Getaway Retreat. The…
Premium Lodging Rentals Near Holiday Valley Ski Resort!
Our cabin-style chalets are perfect for a group getaway, retreat, or ski trip. We're only 15 minutes from Holiday Valley and the Village of Ellicottville!
5-Star Rating!
Testimonials
See what our guests are saying about their experience at Stone Mountains Chalets!
"I booked a stay at the Yoedler Trio for a large group and couldn't have had a better experience. The chalet is gorgeous and had plenty of space for everyone to spread out, cook, and sleep. The layout is great with beds, kitchens, and a living space on each floor. I loved the outdoor space too, especially the fire pit with bench seating. The owners are also exceptionally welcoming and accommodating."
"Not only did the three chalets fit our group of over 50 very well the views and the countryside were wonderful. The Chalets are close enough to several towns and National Parks so it makes for a great location. The Chalets were all very clean and well kept and our hosts were wonderful and very accommodating. I would highly recommend the Stone Mountain Chalet to any large group for a meeting, reunion or company retreat."
"Amazing place...lovely peaceful rustic escape in the mountains...Management was very nice and personable even though I prob went back and forth with a billion different questions all last min booking and drove hem crazy....not the best cell phone service but it forced our group to put the phones down and enjoy each others company!!which was great brought us closer together... we will definitely make this spot our go to place to visit and tell all our friends about this place!!"
About Us
Family Owned & Operated
Come Discover our quaint 11 acre private Country Estate here in Great Valley, NY. Stone Mountain Chalets offers premium lodging rentals near Holiday Valley Ski Resort. Travelers and vacationers can rent from a 3 bedroom to 15 Bedroom ski chalet cabin. Rentals can accommodate a Larger Groups of 8- 59 People.